Suggested WordPress As A Directory Plugins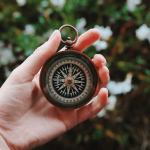 Here is a non-exhaustive list of WordPress plugins and themes that may help you to create a business or organization directory listing site, similar to yellow pages or yelp… only without the millions of dollars in startup money.
Most smaller projects that are local based or have only one category of product/business type can get away with the free plugins and themes that are available on w.org which saves money and start up time. Sometimes it is good to start small. Less expectations; and without a scope or a project manager in place before you build a directory—a common oversight for small businesses looking to build websites—you will not have the control over a huge setup or changes if you are not prepared for the transition or new build of the website. So don't forget to create an overview or even document what you need so that all parties can be on the same page, before you start.
Here are a few options for stater packages that take less time to get online without a huge learning curve.
https://wordpress.org/plugins/geodirectory/
A bit complex to get it how you want it to work and has a few bumps installing addons for multiple country based listings but, is very good with directories that use single business type listings. My top pick for out of the box support and time to setup.
—–
https://www.inkthemes.com/business-directory/
Build any kind of local directory, directory of business providers, a Yellow-Pages business directory. Not too many theme options which just means it is somewhat generic looking when built.
—–
https://wordpress.org/themes/business-directory/ – free version of above
—–
Themes for GeoDir and BusDir
https://wordpress.org/themes/directory/
https://wordpress.org/themes/directory-starter/
https://wordpress.org/themes/supreme-directory/
—–
https://wordpress.org/plugins/cm-business-directory/
Has a great code base written by very expeirienced programmers which means it will be secure and is supported well by a community—free forums and w.org support. Has lots of free addons.
—–
https://xnau.com/work/wordpress-plugins/participants-database/
Very simple but has many addons including MailChimp. Also has great free support.
—–
https://pluginsware.com/
Free and paid. some what generic but works well.
demo at:
https://wordpress.org/plugins/advanced-classifieds-and-directory-pro/
—–
https://wordpress.org/plugins/localgrid
Powered by CityGrid and require API key, which is nice so your Google maps are authenticated.
—–
https://wordpress.org/plugins/classifieds-wp/
Cute and clean but not fully usable as a directory, more for classifieds.
—–
https://wordpress.org/plugins/wp-job-manager/
Is a jobs board, BUT has option to turn it into a directory script.
—–
And Now the Premium Products to Look At
These entail directory listing projects which require custom listing types which, are nice for when you need many optional fields outside of the normal address, time, phone, website and prices, etc.
If you want to go big, then these are the ones that can be purchased with support and typically with addon packages to save money.
ListingPro by Cridio Studio
ListingsPro is a WordPress Directory Theme that comes with all Directory features built in. It doesn't rely on 3rd party plugins to operate the directory portion of the theme. This is a big advantage, especially for those on a tight budget.
—–
Directory by Templatic
It handles Custom Post Types (Listing types), and for each Custom post type you can create any kind of custom fields. Finally you can use all custom fields as advance search filters.
—–
DirectoryEngine by EngineThemes
DirectoryEngine is one more WordPress Directory Theme that doesn't handle custom fields out of the box. They can be added, but only programmatically.
—–
Vantage by AppThemes
Vantage is the first that really handles custom fields. Because you can't use them as advanced search filter though, they are not as useful as they could be.
—–
Listable by Pixelgrade
Just like Listify, Listable weakest point is the plugin powering the directory. WP Job Manager, that I think is far from ideal for a business directory.
—–
Listify by Astoundify
The theme has very few options. This is because what's powering the directory is not built into the theme. This one also uses 3rd party plugin, WP Job Manager. (Please note that WP Job Manager is actually a good plugin and is used often as a directory plugin, so there is not a big negative, in my book, just a bit more tweaking the pages in the backend of the admin to get it how you want it to work.)
—–
Visti https://wpgeodirectory.com/best-wordpress-directory-theme/ for a look at some of the above theme reviews.
———-
Other Directory Scripts that Work Well
https://beeplugins.com/product/bee-classifieds-pro/
$5.00!
—–
https://wordpress.org/plugins/wp-store-locator/
Well written script with more of maps integration to locate a store. Sort of like Google maps with the sidebar on a map search.
—–
http://dev.quantumcloud.com/phone-directory/
Very nice phone directory sort of like a yellow pages lister but with out a lot of bells and whistles.
—–
https://wordpress.org/plugins/easy-business-directory/
untested but new on the market.
Not WordPress But Impressive.
https://www.brilliantdirectories.com/
$59 per month or $1495 one time purchase.
https://www.phpmydirectory.com/
$140.00 50% off licenses after first purchase
http://www.phpmydirectory.com/demo/index.php
---