Onlist Plugin has two specific HTML addition boxes of which are above the content and below the main content of the listings pages.
Before Content Block will show on only the main listings page or on Single Listing pages or on ALL pages.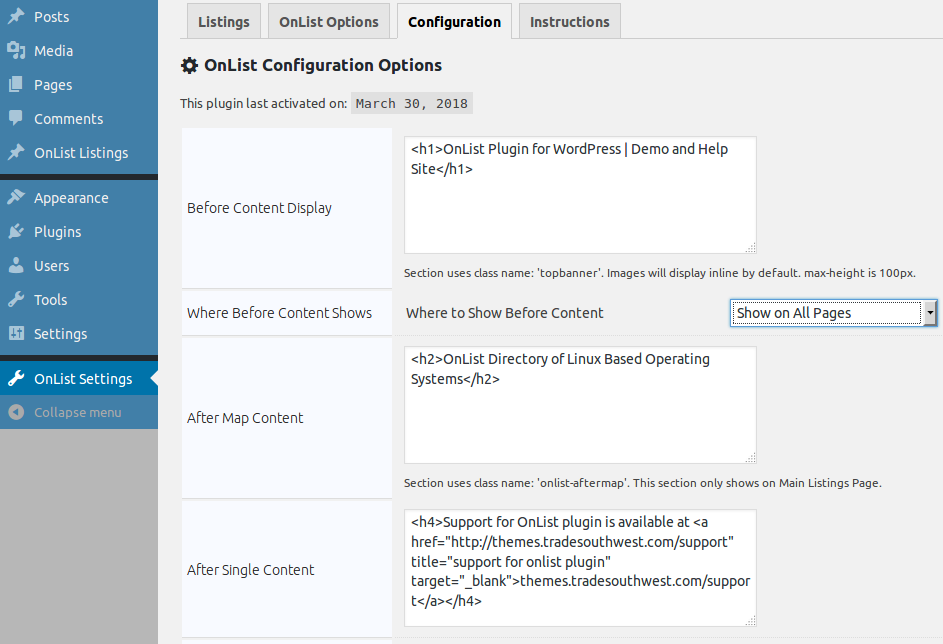 The After Content Block will show at the bottom of your listings and any page that is an OnList page. In other words, ALL pages. Pages that are not OnList pages will not show any of the Before or After content; like the blog page or custom theme pages. OnLister Theme designed for OnList plugin will however show on any page of that theme.
Onlist is a full support HTML5 responsive theme built to support OnList and can be downloaded at: http://themes/tradesouthwest.com/wordpress/onlister